Outstanding Storage Services In Ealing
The Widest Range Of Options Around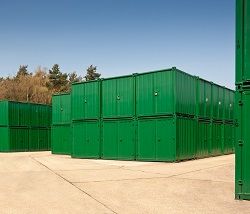 Whether you are relocating to a smaller property or simply need to clear some space in your current home, finding storage will be key to making sure you succeed in your goals, but this isn't always the easiest thing to find. Despite more and more storage facilities popping up all over the place, it can sometimes still be tricky to find the right one for you – that is why we have created a huge range of options for our customers to make sure that whatever they need to store, they can have access to the best solution for them, and at the best value in all of Ealing too. Call us on 020 8746 9639 to book now.
To Self-Store Or Not?
One of the topics that comes up time and time again is whether a self-storage option is the best choice for an individual. This isn't an easy thing for us to answer without a bit more information, so when you call 020 8746 9639 and talk to the experts, we can discuss your needs in depth and help you decide what it best for you. But rest assured, if you decide that DIY route isn't for you, then we have plenty of other solutions to make sure your belongings are kept safe and secure throughout Ealing. We have storage facilities everywhere in W3 and W5, and can offer the ideal solution no matter your needs. Simply get in touch with Ealing Removals and tell us what you need.
Security Is Our Priority
We understand that often, when people choose to store belongings with us, they may have things of considerable worth to protect. This is exactly why we provide a range of secure storage units throughout the local area, many of which have a regular patrol to maintain security in the facilities. The safety of your property is our absolute top priority and as such we take considerable measures to ensure your belongings are never handled by anyone other than yourself (unless you have asked us to). We appreciate many people have concerns about this so we actively encourage customers to call on 020 8746 9639 to discuss their needs and explore the best storage options for their requirements.
Great Service Doesn't Have To Cost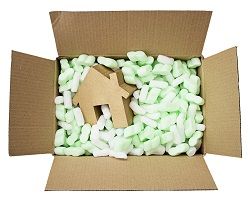 Hiring storage for your possessions often sounds like something that will be particularly costly, but with our great value facilities you never need to worry about cost. We have the best value options from W3 to W5 and with our diverse range of storage solutions, we have something to suit every budget. We also offer a price promise, so you will never find the same option for cheaper somewhere else, and if you do, we want to know. Don't let price put you off keeping your stuff safe, get in touch with Ealing Removals and see how we can save you money today. You'll be amazed at our prices.
Storage When You Need It, As Long As You Need It
Enjoy total peace of mind with our storage service, we not only have a range of options available for our customers in terms of the type and size of the storage units, but we also offer great variability in how long units can be leased for. Whether you need a space for a day, a month or seven years we can easily accommodate you. Even if you don't know exactly how long you'll need it, we offer rolling contracts to you can decide from day to day or month to month, and there are no cancellation fees if you choose to move your belongings out (we also offer help in transportation of possessions if needed). Enjoy the freedom our storage services allow.