Packaging

Taking Care of Your Goods during Your Relocation

Your home will contain many items that range from small good that have sentimental value, expensive electronics, treasured photos, interment products to furniture and other important goods. All of these things are needed to live your life so it would be difficult to go on without them. A business will contain numerous files and products that are essential to operate not to mention furniture, computers, etc that are necessary to work. Losing any of this could set back your operations and damage your relationship with staff, customers, clients and partners. If you are considering or undergoing a relocation then you should pay careful attention top packing because if it goes wrong you can find yourself without these goods, or they can become lost or broken. Therefore, it is vital that you work hard and carefully to ensure that everything is taken to your address swiftly and it all arrives as you left it. Packing and item removal can be tough if you don't have the experience, strength or resources and combined with your other days to day chores and all the tasks the move requires you can find yourself in a tough spot. If you want to keep your goods safe and have them transported without problem then all you have to do is contact Ealing Removals now on 020 8746 9639.
We are a firm based in Ealing who can help with your home or business transition all across the UK and beyond. With just one phone call, we can make things dramatically easier because we have staff standing by ready to talk to you. They will fill you in on the process so that you can achieve a greater understanding of the job and learn the best methods, what safety precautions to take, what you will need, where to get it and how long everything can take. We will enable you to handle your own packing much more confidently but we would love nothing more than to get involved. We hire many skilled people who can come to your address and pack and transport everything. This is not an expensive service, as you will see when we supply a no commitment, complimentary quote your request.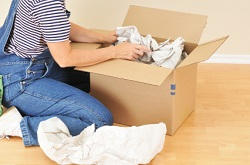 If you decide to hire our team, know that you will be getting access to capable and professional people. They will begin by arranging all your items into similar groups that allows heavy things to be separated from fragile goods, sharp utensils to be away from clothes and so on. We will make a list of everything so that nothing will be also and we can all keep track of everything. We will utilise wrapping such as bubble wrap, polystyrene, tissue paper and more to enfold each object. This layer will keep it clean and add a protective covering. We will select form cardboard and plastic boxes the most suitable for each item and place everything inside gently. No box will be overfilled, making it easy to carry. Once full, it will be properly sealed and labelled.
Getting everything out of the house, onto transport, then off transport into your new address can be difficult and even dangerous. There is no need to threat though, as our team will carry everything cautiously and never drop anything. We may dismantle some items such as beds to make things simpler but we will rebuild them later and will only do so with your permission.
If you want all the crucial goods, you want your new adders in one piece and without the work, call Ealing Removals today.