Top Class Office Removals In Ealing
Spend Less On Your Office Relocation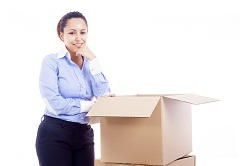 If you're a local Ealing business looking to relocate your office and don't want to spend tons doing it, then Ealing Removals is the service for you. Our office removal services are at the lowest price in all of W3, and we promise they always will be. But office relocations are important to get right, so if you're not 100% satisfied with our service, we even offer a money back guarantee, so your business never loses out. If you want the best service across W5 for the lowest prices, then give us a call on 020 8746 9639 and find out how we can help you today. You won't be sorry.
Office Removals For Every Business in W5
Our premium business relocation service is the perfect solution if you're looking to move your Ealing business to a new location. From small family businesses in W3 to huge multinational organisations in W5, we have helped businesses of every kind and size to relocate in a stress free, straightforward way. You'll be amazed how easy we can make it for you, with our team on hand to help at every step of the way you will not have to worry about a thing. Simply tell us what you need, when you want it to cone and how fast you need it done and we will happily do it for you. Just give us a call on 020 8746 9639!
Office Removals The Way You Want
One of the trickiest parts of completing an office removal is managing the logistics of it. Working out how to move your furniture is one thing, working out how to do it without losing any business is another issue entirely. Fortunately that's what we are here for. With our expert office movers in W5 you can leave it all to us, we will work with you to ensure your move is as smooth, relaxed and simple as possible. We will make sure there is minimal disruption to your business and that we work according to your needs, every time. It really couldn't be simpler.
Simple Solutions To Make Office Moving Easy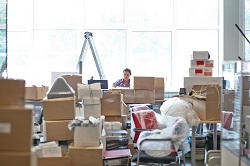 Whether it's office furniture removals in W5 or a more complex removal somewhere else, we are ready to handle it all. We have decades of experience in the field so we know exactly how to make things go smoothly. From staggered removals for large businesses to quick one day all in relocations for smaller organisations, we have done it all, and then some. Because of this, we can help recommend the best options for your business, advise you on the different options, and work with you to make it happen smoothly and easily. We can make it so simple you won't even notice what's happening.
The Best Removals In W5
When you need to move offices you don't want to spend months flitting between your old and new premises trying to get things set up. That's why hiring a professional removals company is the perfect solution, and when it comes to commercial removals there's no one better or more experienced than Ealing Removals. We not only offer the best value services in W5, but we also provide the absolute best service too. We have a wealth of experience we are keen to use, but more importantly we just want t to make our customers happy, so whatever we can do to help, just ask. A quick call to 020 8746 9639 is all it takes, call anytime to make it happen.