Man and Van
Keeping a Move Simple with a Man and a Van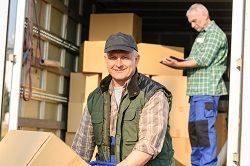 Any task you encounter will have a solution that enables you to achieve the result you desire. Finding it can be difficult though because you may require real expertise and skill in order to overcome it, additional support or it just may seem too difficult. Relocating to a new home of office building may not seem like a task that would require skills or experience but like anything, it will always help. If you undertake you own removal you will quickly release how long it takes to get things done and it will be extremely tough if you don't know the correct methods of packing, you lack the things you need, don't have the strength to lift goods or are short of the time to get it all done properly. One way to attempt to put a handle on everything is to simplify the process. Don't see your move as countless small tasks, see it as several big ones and then plan appropriately for each, make a moving checklist so that you can keep on top of everything and will have enough time to complete it by your deadline. Despite this, it can still be tricky to complete properly so if that's the case you should seek out assistance. Ealing Removals is a removal firm based in Ealing who can do everything for you and keep things straightforward as soon as you contact us on 020 8746 9639.
The simplification of the process begins as soon as you call because our phone staff will be able to fill you in on everything so that you will have a thorough understanding of what has to be done and how to go about it. They will give you all the information and advice you need and recommend the services that you will require. We can provide the best result if you tell us about your move, giving us details such as where you are going from and to, how many things will have to be transferred and so on. At any time, we can provide a complimentary quote that you don't have to commit to. This will give you all the info you need on our excellent prices.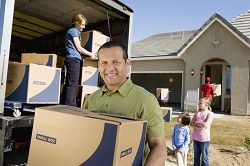 The best way to simplify the removal process is by giving you exactly what you need and that is a man with a van. This service is ideal for smaller removals, in which we will end you a skilled professional who knows all about the moving trade. This person will be able to handle every job for you, such as sorting your goods, packing them, lifting and carrying and more. Anything you want to know and he or she will answer and give full details and information on the process. Our staff members are all dedicated, trustworthy and friendly, so there's no doubt that they won't put their all into the job and you can relax knowing that your possession and your move are in goods hand. They don't stop until the job is complete, and will help take your things into your new address.
In order for each task to be done, our team must have everything they need. The man we send will have a van capable of transferring all your goods to their new location and will load it himself. They will bring tools to dismantle large furniture and all the boxes and wrapping necessary to keep your belongings safe and clean.
If you are looking for a solution to your moving problems then contact Ealing Removals and we'll send you a man in a van.