Home
The Home and Business Removal You Want in Ealing

Finding the right home for you can take many years because you have to be willing to search all over for an abode that has everything you want and need. You may want something specific or you may want it to be the home you've always dreamed of. Adding to the wait is the cost, as you will probably spend many years saving up for the abode you've always wanted and if you have something special in mind, such as a large or fancy home, or you were planning on moving abroad then you will have to save up a lot. The excitement of a relocation can motivate you to be patient and do all that it takes. When you have accumulated enough money or you have found somewhere right for you then you will want to move in straight away, however, many more obstacles lie in front of you. The process you have to undergo to transport your life and all your belongings from one address to another can be every complained and it can destroy the excitement you feel. You may have been waiting for a long time and so you don't want any problems or delays to crop up. If you want a swift and successful removal then you should contact Ealing Removals today on 020 8746 9639. We are based in Ealing, London, and can manage your move anywhere in the area and beyond.
You may still not be sure what you are looking for in a new home or you want to make sure that the place you have your eyes on will be adequate. A home can't just be a building because it has to be equipped with all the things you need to live. The most important factor is space, because you can't live in a home that's too small for you and likewise, if it's too large it probably won't be sufficient either. There should be enough room for you and your family, as well as all your tings. It can be difficult if you find yourself in a new residence and find you have to get rid of your goods or put them into storage so take this into account when selecting a home. It should have all the facilities you need and match any special requirement, such as having certain rooms in a specific place or floor. You may require a specific number of rooms and want extras for an office, nursery or storage area. You may want an additional area such as a garden, attic, basement, etc so look out for these. The surrounding area should be taken into careful consideration because you will want to be somewhere that matches your lifestyle and be close to all the places you frequent, for both business and leisure. The house itself should be safe, clean and match your décor.
If you are transitioning your business to a new location then you should make into count many things. A hasty choice can damage your firm so you should take careful consideration of the building you will operate out of. Like a home, it should be large enough, with adequate space for you and your team to work, and space to store files or merchandise, and maybe even display your products. It should be modern, well decorated and designed, safe and clean so that your employees will work hard and clients, partners and customers will have a strong image of you. It should be easy to access and not in the middle of nowhere and this can also include things such as car parks, transport hubs and disabled access. Your firm should be in a place that compliments what you do, so find out where your customers are and go to them.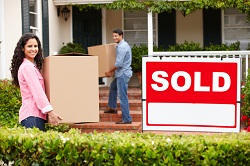 Once all this has been decided then you should know exactly what you need for that home or business that is perfect for you. As mentioned, you have to take the local area into account to ensure it has everything you need but you shouldn't forget that any town, city, suburb or village will have its own unique features so you should research each area. Ealing is a suburb in the west of London and within the Borough of Ealing. It uses the W5 postcode, is close to Acton, Alperton, Brentford, Hanwell, Hanger Hill and Perivale.
Archaeological evidence suggests habitation year here for thousands of years but it started to become the place it is today in the late 17th century when the Ealing School was formed and many roads were built soon after this opening it up to the rest of London. Rich travellers would pass through here and so many inns were erected. Market gardens became common and the railway opened in 1850 to allow easy travel. New houses were built to accommodate the growing population and it became known as the "Queen of the suburbs."
Today, Ealing is known for its retail, commercial and nightlife economy. The Red Room nightclub is a popular music venue and Walpole Park host frequent jazz, beer, opera and comedy events. Mattlock Lane is the home of The Questors Theatre and several sports clubs and teams exist including Ealing Trailfinders Rugby side, a successful running club and the top cricket organisation in London; The Ealing Cricket Club. There are many religious buildings ere, serving large Christian, Jewish, Muslim and Sikh communities. Ealing studious is a well-known location here and has been part of the production of many famous TV shows and movies.
With all of this to consider you will need to be reassured about your actual relocation. We at Ealingremovals.co.uk will do whatever it takes to make your move simple and enjoyable. We employ many skilled people who can handle every aspect, from you packing, transportation, storage, to giving you advice over the phone. We are dedicated to giving you the best service and it can begin as soon as you contact us on 020 8746 9639 today.